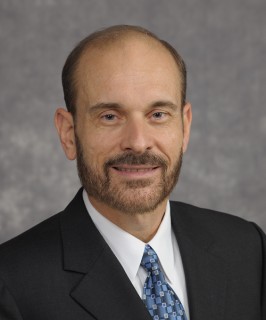 PI: Julio E. Ibarra, Ph.D.
Assistant VP of CIARA
julio at fiu dot edu
As the Assistant Vice President for Technology Augmented Research at FIU, Dr. Julio Ibarra is responsible for furthering the mission of the Center for Internet Augmented Research and Assessment (CIARA) – to contribute to the pace and the quality of research at FIU through the application of advanced Cyberinfrastructure. Has 30+ years of IT and Telecom infrastructure management, 14 of those years of specialization with R&E networks and project management. He is the PI of the NSF IRNC AmLight project. Ibarra will provide overall leadership and planning for the project team, and chair the Project Coordination Committee. Ibarra is a member of the Division of IT leadership team at FIU.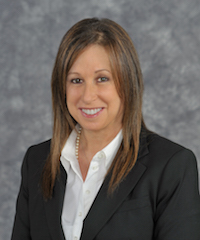 Co-PI: Heidi L. Morgan, Ph.D.
Co-Principal Investigator USC
heidi at fiu dot edu
As a Research Coordinator, Dr. Morgan is working with the applications communities to ensure effective utilization of the network resources. Responsibilities include working with science groups to document their utilization of the network, and forecast future demand. She will coordinate application specific key personnel. As the current Co-PI of AmLight, she brings extensive experience working with diverse groups of science and research communities using advanced R&E cyberinfrastructure.
Co-PI: Russel Clark, Ph.D.
Associate Director GT-RNOC Georgia tech
Russ.Clark at gatech dot edu
As a Senior Research Scientist, Russell is responsible for leading the SDX development and operations team. He has extensive experience in networking, network management, and mobile applications. Russell has played a leadership role in the GENI project, leading both the GT campus trials efforts as well as the GENI@SoX regional deployment and the Software Defined Exchange (SDX). He has significant experience with SDN protocols including OpenFlow and numerous generations of both active and passive measurement tools including perfSONAR. Russell is active in teaching and manages a lab staff of more than twenty full time and student employees. Before joining GT full time in 2001, Russell was a principal designer and developer of SNMP management tools with Empire Technologies where he was active in the SNMP standardization efforts in the IETF.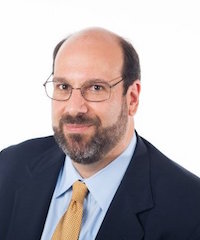 Cas D'Angelo
Chief Network Architect at Georgia Tech
cas.dangelo at oit. gatech dot edu
Cas will be responsible for network hardware deployment and operations at SoX and with interconnection to the proposed international footprint. As Chief Network Architect for GT, Cas D'Angelo is responsible for the management and operation of GT;s advanced network, its relationships within the R&E community, and research and development efforts associated with the network. The responsibilities include design and operation of the network from the wall plate through to the Internet for over 120,000 port installed on the main campus in Atlanta, as well as remote campuses in Georgia Tech's global initiatives. As Executive Director for Southern Light Rail (SLR) and SoX, Cas is responsible for coordinating the activities of the regional optical network (RON). This includes presenting to the SoX Advisory board and getting the advice and approval of the 18 participants in SoX from Georgia, South Carolina, Alabama, and Tennesee as well as regional participants from Florida and Virginia. SoX operates an IP backbone with interconnecting facilities in Atlanta, GA; Nashville, TN; Dallas, TX; and Chicago, IL.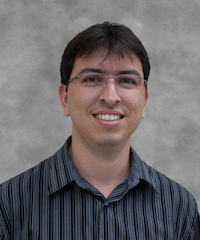 Jeronimo A. Bezerra
IT Assistant Director CIARA
jbezerra at fiu dot edu
Has 11 years of IT and Network Engineering experience, most of them with R&E networks. He is responsible for AmLight network operation and engineering, including the SDN deployment between AMPATH and SouthernLight. He will lead the deployment of the SDX at AMPATH and Southern Light, in coordination with SoX, RNP and ANSP.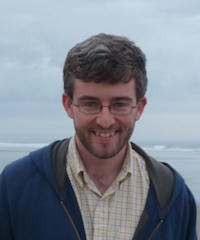 Sean P. Donovan
Software Engineer and Ph.D. Student at Georgia Tech
sdonovan at gatech dot edu
Sean is a  software engineer and a first-year Ph.D. student at Georgia Tech. His main research interests involve networking, primarily with practical applications. He worked in industry after his undergraduate graduation in 2006 from Worcester Polytechnic Institute, primarily in the networking field at various layers.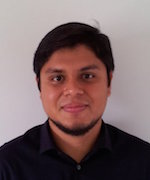 Joaquin Chung
Ph.D. Student at Georgia Tech
joaquin dot chung at gatech dot edu
Joaquin Chung received both his B.S. in Electrics and Communications Engineering (2007) and his M.Sc. in Communication Systems Engineering with Emphasis in Data Networks (2013) from University of Panama, Panama. He is a Fulbright scholar and currently pursuing his Ph.D. in Electrical and Computer Engineering under the supervision of Dr. Henry Owen and Dr. Raheem Beyah at Georgia Institute of Technology, GA. His research interests include Software Defined Networking and Network Security.